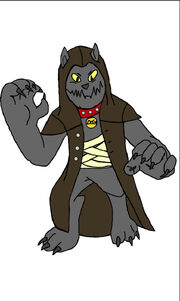 Underdog is a Fallout: Equestria side-story, written by
Mighty Thantos
. The story is told from the viewpoint of a
Hellhound
outcast,
Underdog
.
Underdog, a Hellhound rejected by his pack and left to die, was rescued by a pony, but was forced to become a wasteland wanderer due to the prejudice of ponies. He sets off into the unknown, searching for a place to call his home.
External Links
Edit
Ad blocker interference detected!
Wikia is a free-to-use site that makes money from advertising. We have a modified experience for viewers using ad blockers

Wikia is not accessible if you've made further modifications. Remove the custom ad blocker rule(s) and the page will load as expected.