WARNING!: This is a unpublished book that also needs updating!
Plot
---
Fallout: Equestria - The Past is about a well known stable alicorn called LightStar who escaped stable 17 after the residents of the stable threatened the alicorn, as they thought she was a 'show off'. After thinking that she lost her good friends, SkaterRater and Laughter Piper, soon meets them in the wastelands. Together, they joined forces to save Equestria and free the innocence from the shadows.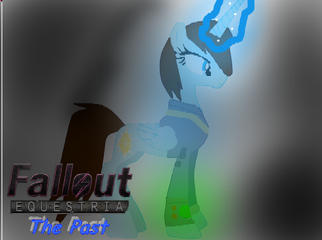 Setting
---
The story takes place near Manehatten where Stable 17 was. They soon get to Canterlot where they get attacked by ghouls. They also travel to Ponyville where Skater's sister, SkullBreaker, fights her until they become allies and introduces her to her long lost friends.
Characters
---
Main:
Allies:
(New Characters will be added in the future)
Ad blocker interference detected!
Wikia is a free-to-use site that makes money from advertising. We have a modified experience for viewers using ad blockers

Wikia is not accessible if you've made further modifications. Remove the custom ad blocker rule(s) and the page will load as expected.